SOLUTIONS FOR SCHOOLS
Information for school owners, directors, administrators, or multi-teacher teams
WHY SUBSCRIBE TO FLUENTIZE AS A SCHOOL?
In today's modern age for teaching and learning languages, it's a great time to take the classroom beyond the traditional textbook and into the vast world of video. The advantages of using authentic videos as a basis for language lessons are plentiful — not only from a linguistic standpoint, but from a practical and cultural one.
In Fluentize's ever-expanding library of 400+ video-based ESL lesson plans, your teachers are bound to find lesson plans and materials that meets the language needs and interests of any student. Each lesson plan comes equipped with a range of effective learning activities based on an engaging video, and are designed to help students develop their core skills in English. By subscribing to Fluentize, you'll make your school stand out, lesson planning easy for your teachers, and your students' challenging journey to becoming fluent in English both an enjoyable and meaningful one.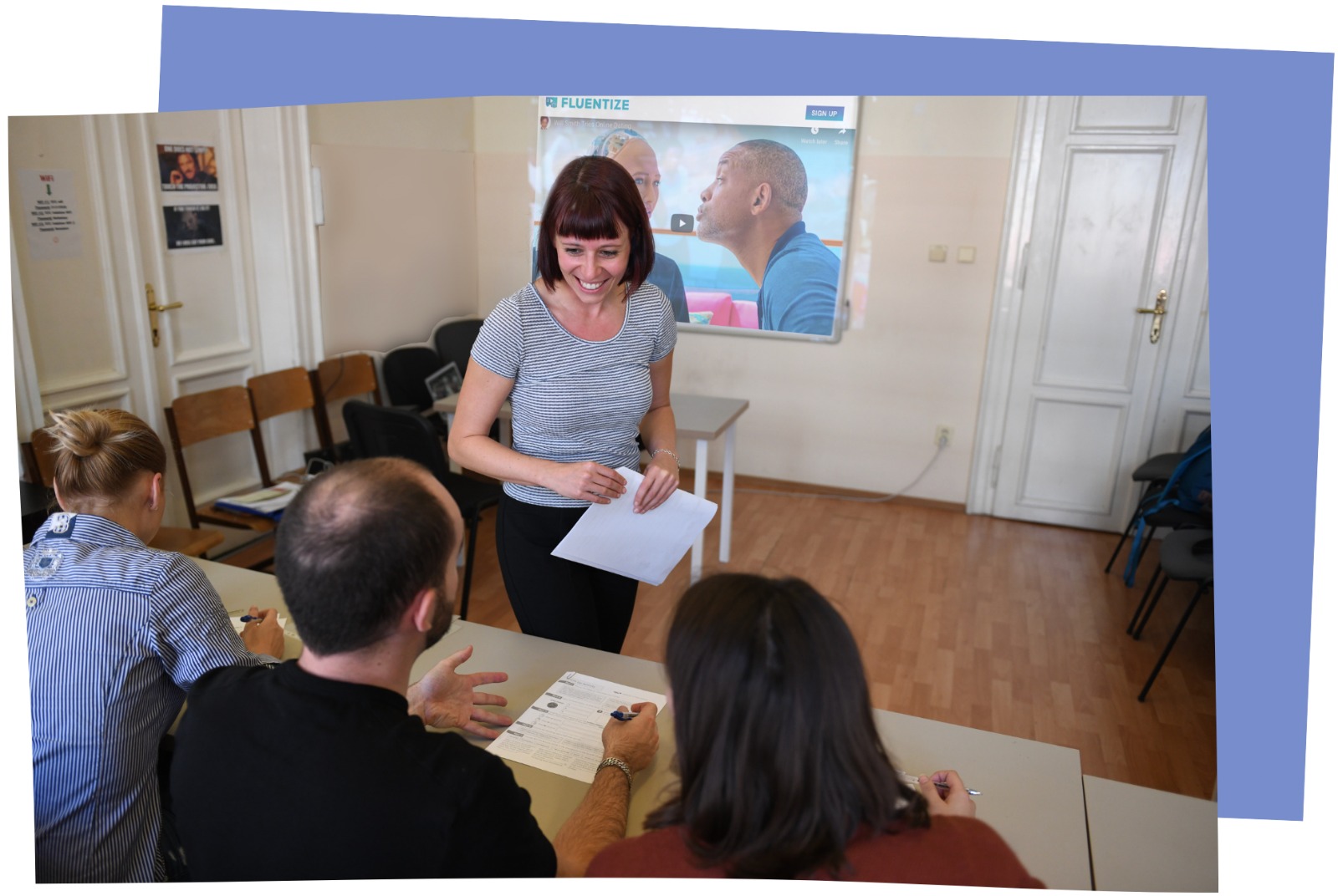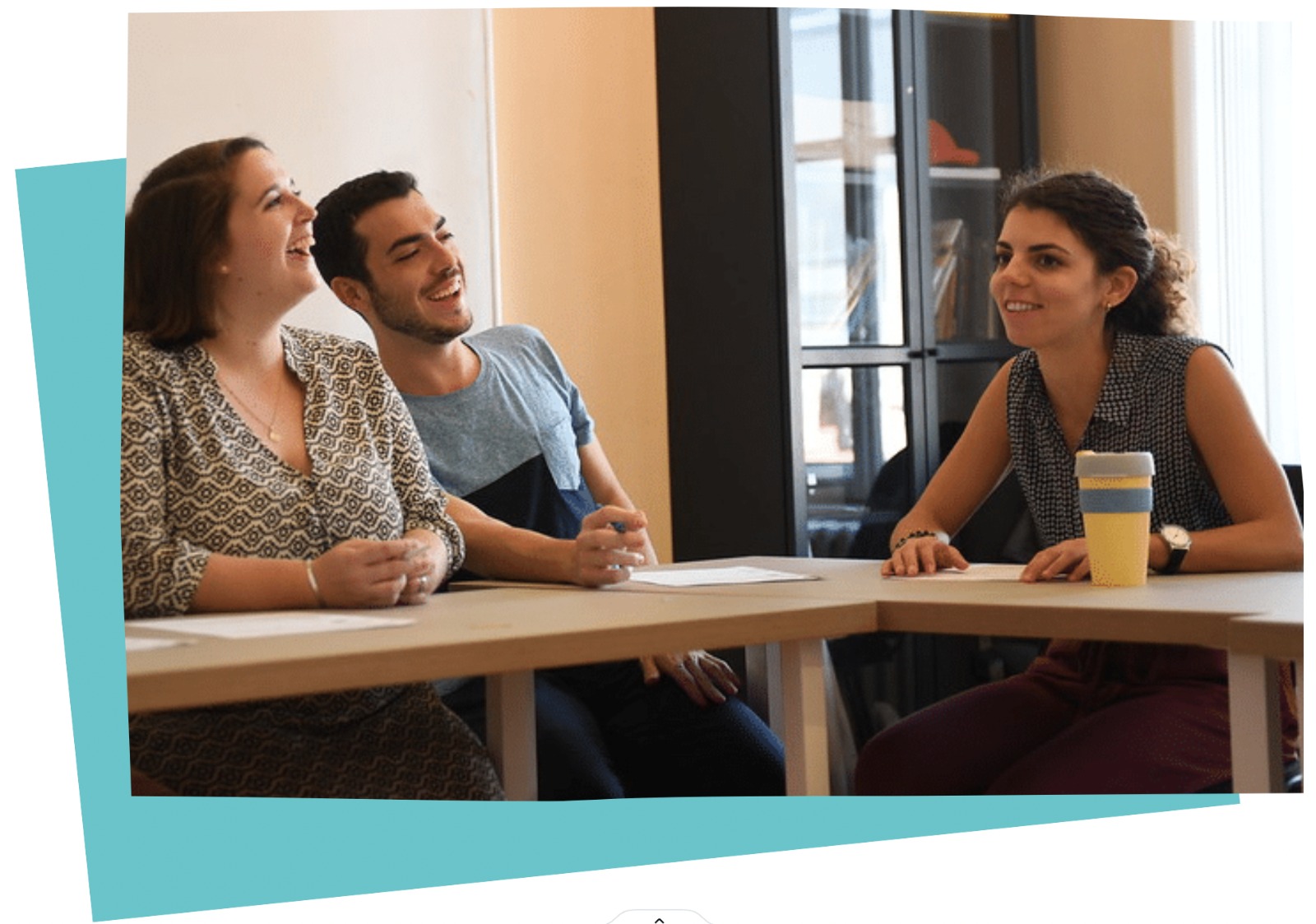 What will a subscription for a school include?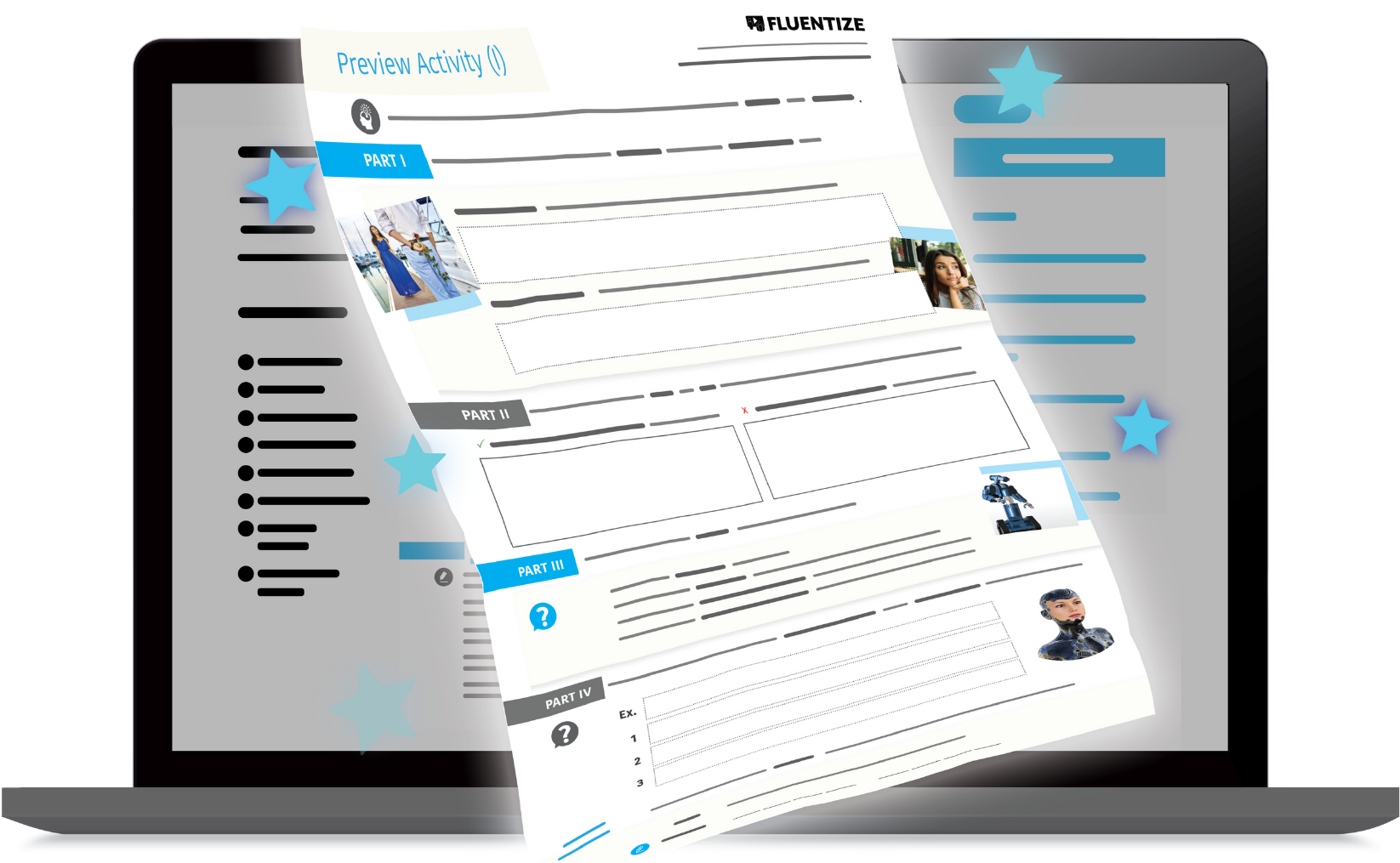 Full access to all lesson plans for all teachers
With your organizational account to Fluentize, you'll have the ability to send invites to your teachers via email. When teachers accept an invite, they will create a username and password, and then be granted a full access account to the lesson library as a member of your organization for the duration of your subscription.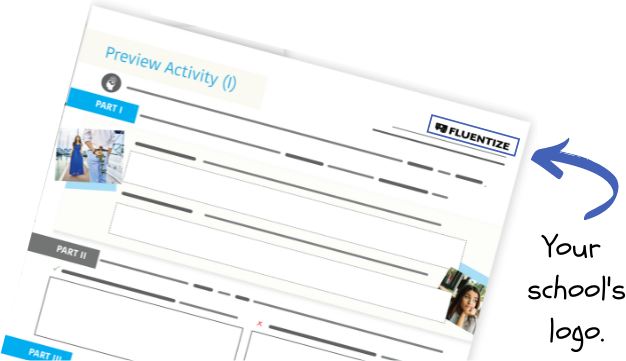 Co-branded lesson plan materials
One of our optional add-ons is the ability to co-brand our lesson plans. This means that whenever a teacher from your school / organization downloads our lesson plans, we program your school's logo to be displayed in the upper right-hand corner of each lesson plan page. This is an optional feature that costs a one-time integration fee of $29 USD.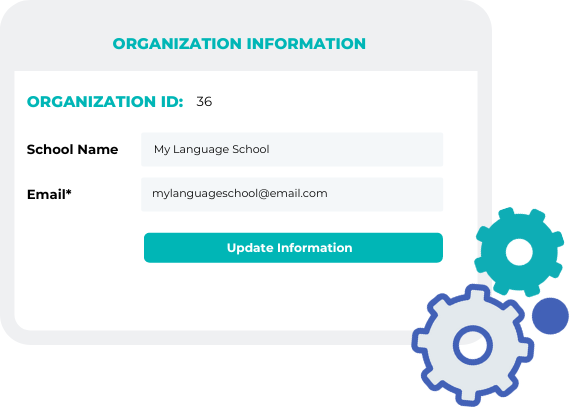 Account Management
If you subscribe as a school we can take care of any account management to any extent you like. Some schools may prefer to manage invites and users on their own, but we're also glad to do that for you. Please download our
PDF guide
on how account management works for schools. Schools with less than 10 user accounts usually don't need account management, but with higher volumes of 10 accounts or more, it helps to be able to invite and remove users on your own.
What is pricing like for language schools?
All pricing for schools is customized. However, you can expect the general pricing system below in which the subscription rate is based on the amount of teachers you would like to grant full access Fluentize accounts to.
AMOUNT OF TEACHERS

PRICE PER TEACHER

TOTAL ANNUAL PRICE

2-3 teachers
$60 / teacher / year
$120 / year for 2 teachers
$180 / year for 3 teachers
4-5 teachers
$55 / teacher / year
$220 / year for 4 teachers
$275 / year for 5 teachers
6-7 teachers
$50 / teacher / year
$300 / year for 6 teachers
$350 / year for 7 teachers
8-9 teachers
$45 / teacher / year
$360 / year for 8 teachers
$405 / year for 9 teachers
10+ teachers
(+$20 / teacher / YEAR all the way up)
$425 / year for 10 teachers
$445 / year for 11 teachers

+$20 / teacher all the way up

Price can be further agreed upon for larger volumes of users.
The pricing model above is a general guide as to what you can expect in terms of pricing. We realize each school or organization has unique circumstances and different requirements, so we can always tailor a customized subscription package to fit your schools' needs. Please just let us know the details of your needs and circumstances by filling out our contact form.
WHAT DO OTHER SCHOOL SUBSCRIBERS SAY ABOUT FLUENTIZE?
Our language school with 30+ teachers joined Fluentize as an official school subscriber to their lesson library with co-branding. Both our teachers and students are highly satisfied with the ESL materials and subscription. I highly recommend subscribing to Fluentize as a school!"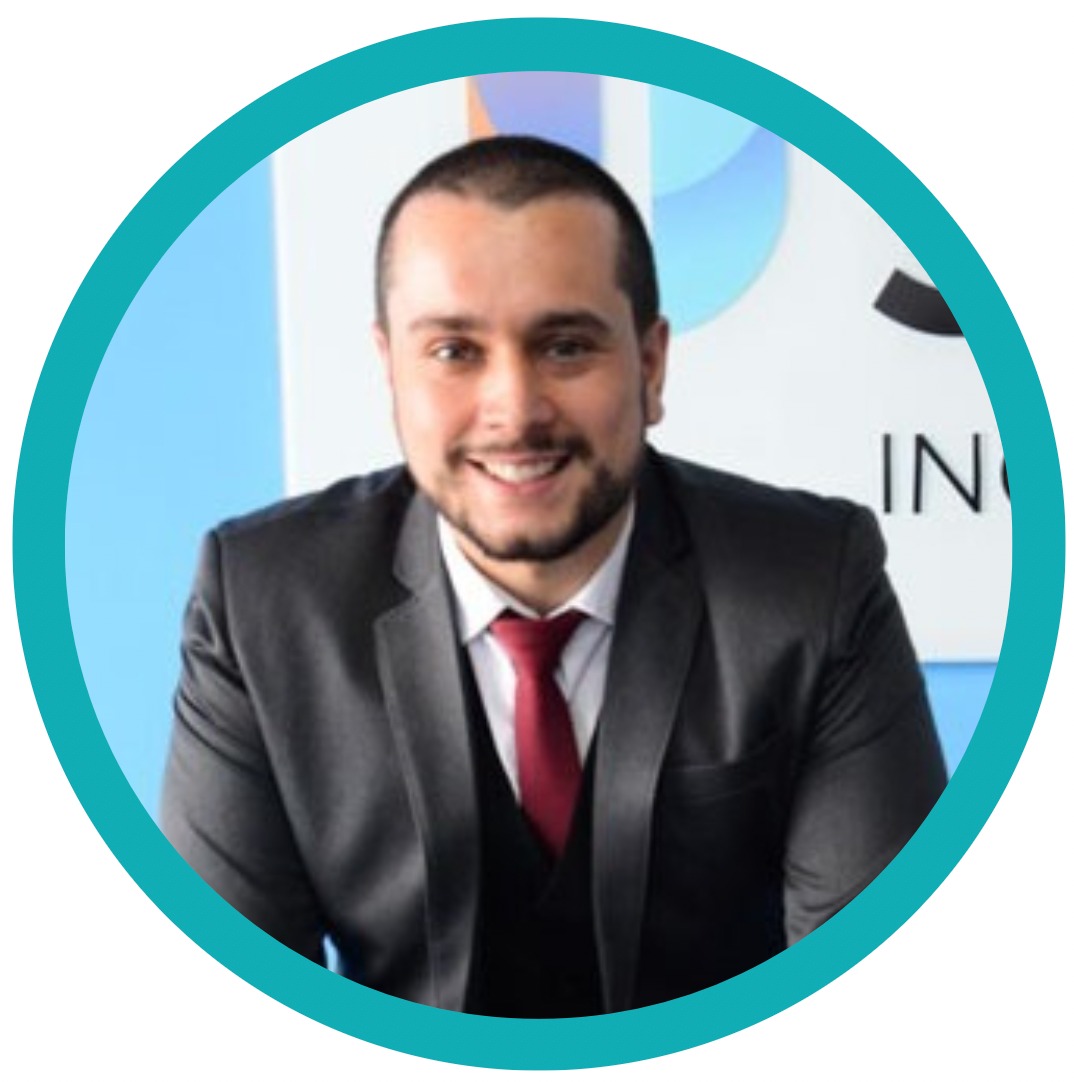 Frequently Asked questions
Do you only offer one-year subscriptions?
The minimum term we offer for an organizational subscription is three months. Your invoiced amount is to be paid in full at the beginning of the subscription term. You can cancel any time in your settings page.
Are there any set-up fees?
There will be a one-time set-up fee for accounts of higher volumes (10+ users). Also, if you opt for co-branding, there is an integration fee of $29.
Can we add new teachers later on?
Of course. We'll just prorate or adjust your subscription and cost to accommodate any new teachers who join your organizational account later. If you drop teachers, we can also adjust your account.
How does billing work?
We'll manage invoicing for your school upon agreement of a customized subscription package for your school.
To what extent can teachers use the lessons?
According to our terms and conditions, your teachers can use the lessons with their students but cannot share them with other teachers or upload them online anywhere.
Don't see the Q & A you're looking for? Please
contact us
here.